The Concept of Development of Electrical Power Industry in Russia for the Period until 2030
    Researchers of JIHT RAS involved in the activities of the working group of the Russian
  Academy of Sciences made a long-term forecast for the development of the power industry, energy demand in Russia, and commissioning of new capacities (in cooperation with Institute of National-Economy Forecasting of the Russian Academy of Sciences, Institute of Energy Studies of the Russian Academy of Sciences, and Institute of Energy Systems of Siberian Division of the Russian Academy of Sciences).
    The problems under consideration include the development of networks; reliability of power supply, fuel supply, and heat supply; environmental protection problems; introduction of new technologies; economic and investment problems and problems associated with tariff policy; and development of power plant engineering.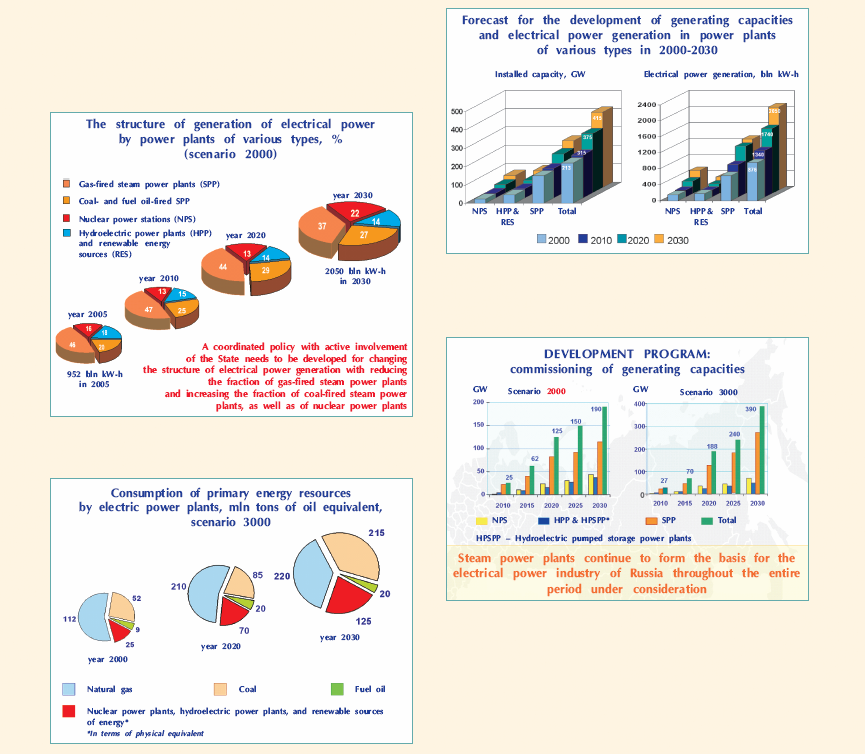 It have been developed plans for innovative development of industries which make up the fuel-and-energy complex and for transition to environmentally benign energetics of the future.